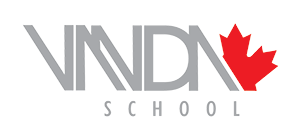 About VANDA
VANDA School is located in North Vancouver's Lower Lonsdale. VANDA SCHOOL will start its educational year in September 2023 and will be gradually adding other grades in the next years as we grow yearly up to all grades. We consider the expectation of the families with more emphasis on academic education, along with teaching individual social skills.
Testimonials
Mary
"This school is amazing! Every teacher and the staff member I've met has been so thoughtful and accommodating. I definitely recommend VANDA school."
Sam
"I am continually impressed by how well the teachers know the students and want them to succeed. This has created a very supportive environment where I see my child prosper every day."
Contact Info
Our Address
370, 233 West 1st Street, North Vancouver, BC V7M 1B3
Working Hours
Week Days: 07:30-19:00
Saturday and Sunday: 09:00-17:00